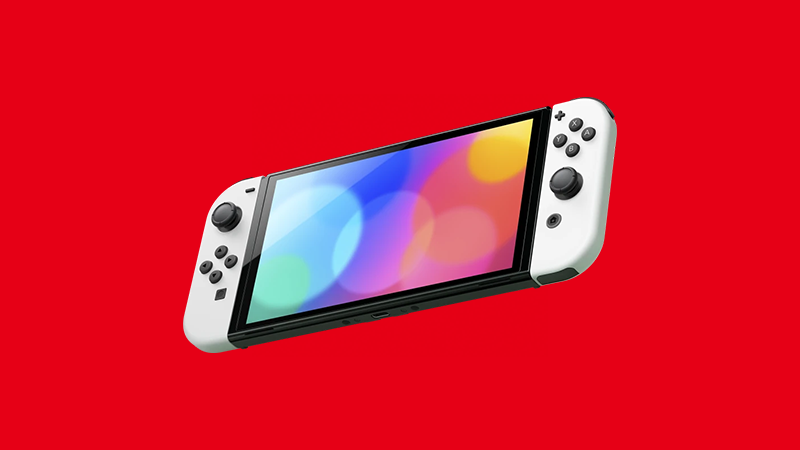 [The GameDiscoverCo game discovery newsletter is written by 'how people find your game' expert & company founder Simon Carless, and is a regular look at how people discover and buy video games in the 2020s.]
Good Wednesday to you, fine folks, and welcome to the newsletter of your dreams. If, that is, your dreams consist of reading a lot of charts and analysis in a dense, information-packed format. (Mine do.)
Thanks to all for the kind comments about Monday's newsletter on Instruments Of Destruction. PSA: if you want to spill your real-world Steam (and console sales by %?) data and insight, whether your game did well or not, our email is always open…
The state of Switch – what are players up to?
Every year, SwitchWeekly's Chris Brandrick does a comprehensive survey of Switch players. This year's has responses from just under 5,000 players – and puts together a gigantic compendium of data on the 'state of Switch', including multiple thousands of words of insight.
Obviously, there's going to be some selection bias in folks filling out a survey like this – likely towards more 'core' Switch players. But there's still a ton of takeaway to be gained from looking at the results. Here are some of the things we spotted:
Looking at the 'games owned' chart (above) from 2018 to 2022 – it gives a perfect indication of how Switch libraries have broadened and diluted over time. Chris notes: "the median value here… comes in at 35 games owned. In 2021 the median response was 20 games owned." (This also pictorially explains why releasing a game in 2018 was way better than, say, this year.)
I'm a little surprised about this stat: "I asked what percentage of Switch owners' libraries was made up of digital titles versus physical – and the figure stands at just over 53% digital." It hasn't changed much over the years. I suspect this is partly because players like to buy expensive $60 first-party titles, and would prefer to have physical versions of those. (Also: limited-edition physical games?)
Talking of first-party Nintendo titles: "Pokemon Legends: Arceus was already at 39% ownership [from all those surveyed, and] 50%… picked up 2021 hit Metroid Dread." Even if this is a 'core' demographic answering the questions, those are just spectacular numbers.
And when it comes to what games people have played the most on Switch over the last year? It's almost all Nintendo, all the time, with the exception of Capcom's Monster Hunter Rise & Supergiant's Hades:
To be honest, there's so much data here, it's out of control. But summing up some other notable tidbits:
Less than 5% of respondents had bought a cloud version of a Switch game (such as Hitman 3, Marvel's Guardians of the Galaxy, and several Kingdom Hearts games.) But of those who had, 67% would buy them again, whereas 33% would not. In retrospect, that's probably not an amazing datapoint for cloud.
A slightly eye-opening stat: 42.3% of these particular Switch players had played games from a region other than their own. And although 58.2% of those folks said it was to try a game not available in their own country, 26.5% said it was because a game was cheaper in another country. (That's maybe.. not good.)
Do players see eShop discounts as negative? "I asked respondents if they thought discounted games being prominently featured on the eShop are a net positive or a net negative to Switch's ecosystem? Over 87% saw this as a positive practice." So gamers like it. (The question of whether it helps people find good games is still open.)
Finally, there's a lot of data on Switch Online. For those who signed up, obviously online play (>80%) and the retro emulated titles (69.2%) were the main reasons. But the new Switch Online Expansion Pack (N64, Genesis, Mario Kart/Animal Crossing extras) got more mixed reviews, with only 32.1% of this cohort signing up so far.
Reasons for not signing up to Expansion Pack? Expense, but also not enough extra games, or lack of interest in the N64 library: "I don't have Animal Crossing or Mario Kart, and $50 a year is way too much for some old N64 games." I don't think Nintendo has this tier quite right… yet? And overall, it seems like Switch Online has mixed excitement:
Of course, Switch Online being 'middling' isn't bad, while Nintendo continues to sell many millions of copies of its core titles at $60 each. Every year. Impressively.
But if you think about where Game Pass is, and PlayStation Plus is trying to get to, it does feel like Nintendo will have to get a little more aggressive at some point. But the company often defies gravity – so honestly, who even knows?
Thanks again to Chris for this stellar work. BTW, he says: "If you enjoy this please consider.. subscribing to my free weekly Nintendo newsletter, joining the Switch Weekly community by becoming a patron, or even chucking me a few bucks by buying me a coffee."
[We're GameDiscoverCo, an agency based around one simple issue: how do players find, buy and enjoy your premium PC or console game? We run the newsletter you're reading, and provide consulting services for publishers, funds, and other smart game industry folks.]