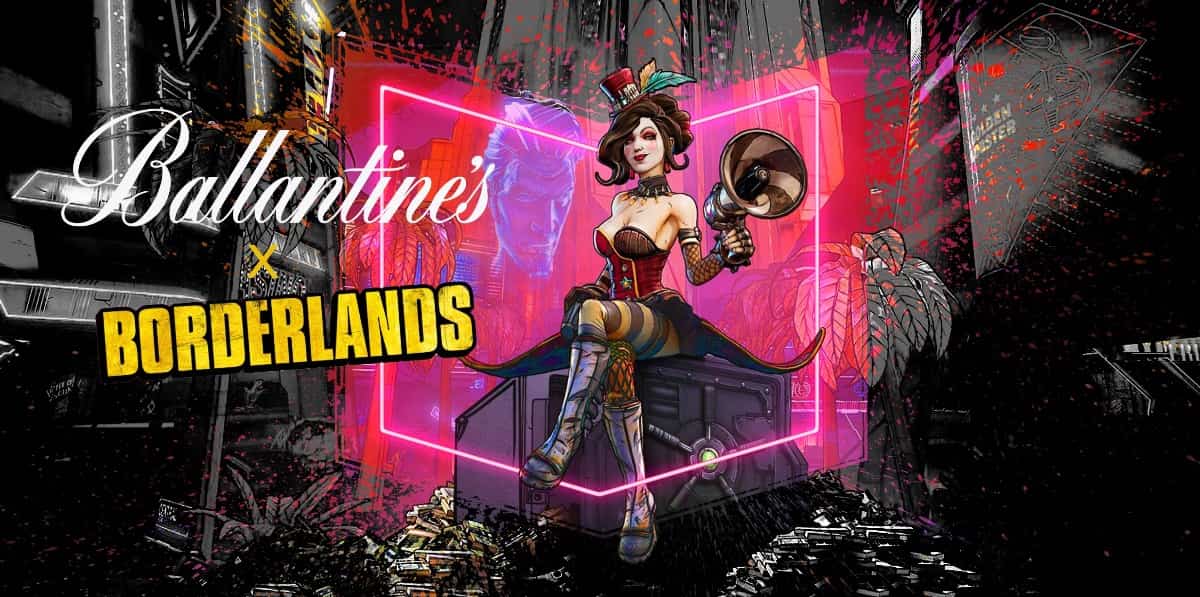 In one of the more curious collaborations that we've seen, Borderlands has teamed up with Ballantine's with a Borderlands-branded whisky. It also marks the end of support for additional content for Borderlands 3, which is only accessible if punters are able to get their hands on this limited-edition whisky which will become available soon.
A collaboration with a booze brand is nothing too unexpected, and is a fun spin on Moxxi's character, and might be a great way to get eyes on Borderlands 3 for one last time before whenever we get to see whatever inevitable sequel that the brains at Gearbox are surely already working on. In a press release that features Moxxi herself, she stated the following:
"A good partnership balances business and pleasure in equal measure," says Moxxi. "And ours got off to a sweet start. George Ballantine came over to my place with a blush-worthy proposition. He offered me my own special run of bottles. I call it, 'Moxxi's Bar Edition.' Get your hands on one of them, sugar, they'll treat you right. Like the best things in life, it goes down smooth." 
WePC taste tests Borderlands Whisky
We at WePC towers have had the pleasure of sampling this limited-edition bottle, which according to members of the team is 'better than expected'. You can check out our unboxing of the bottle, and what we thought about its taste below:
The bottle will bring with it access to exclusive Borderlands 3 content that heralds the last of Borderlands 3's updates, according to a press release. Moxxi herself will be racing across the galaxy with her newfound Scotch Whisky business and will be looking to unite Vault Hunters and new faces to partake alike. However, this is also paired with streamers sharing a range of their own cocktail recipes, which we're sure is going to result in some wacky and wonderful creations, to boot.
Raid responsibly
Moxxi herself stars in an advert packed to the brim with references, and cameos from fan-favourite Borderlands characters such as Claptrap as Moxxi describes just how she came to be in partnership with Mr Ballantine himself. The advert not only serves to show off the last bits of original Borderlands 3 content ever but also as a responsible drinking PSA, telling users to 'raid responsibly'.