Last Updated:

Genshin Impact is filled to the brim with collectibles to find. One such collectible is the Anemoculus, which you'll find scattered across Mondstadt. These little blue wisps will allow you to upgrade the Statues of The Seven in Mondstadt, which is crucial if you want to increase your Stamina gauge. You'll also get various rewards for upgrading the Statues of The Seven, making it well worth the effort of finding as many Anemoculi as you can. Without further ado, here's where you can find all the Anemoculi in Genshin Impact.
Brightcrown Mountains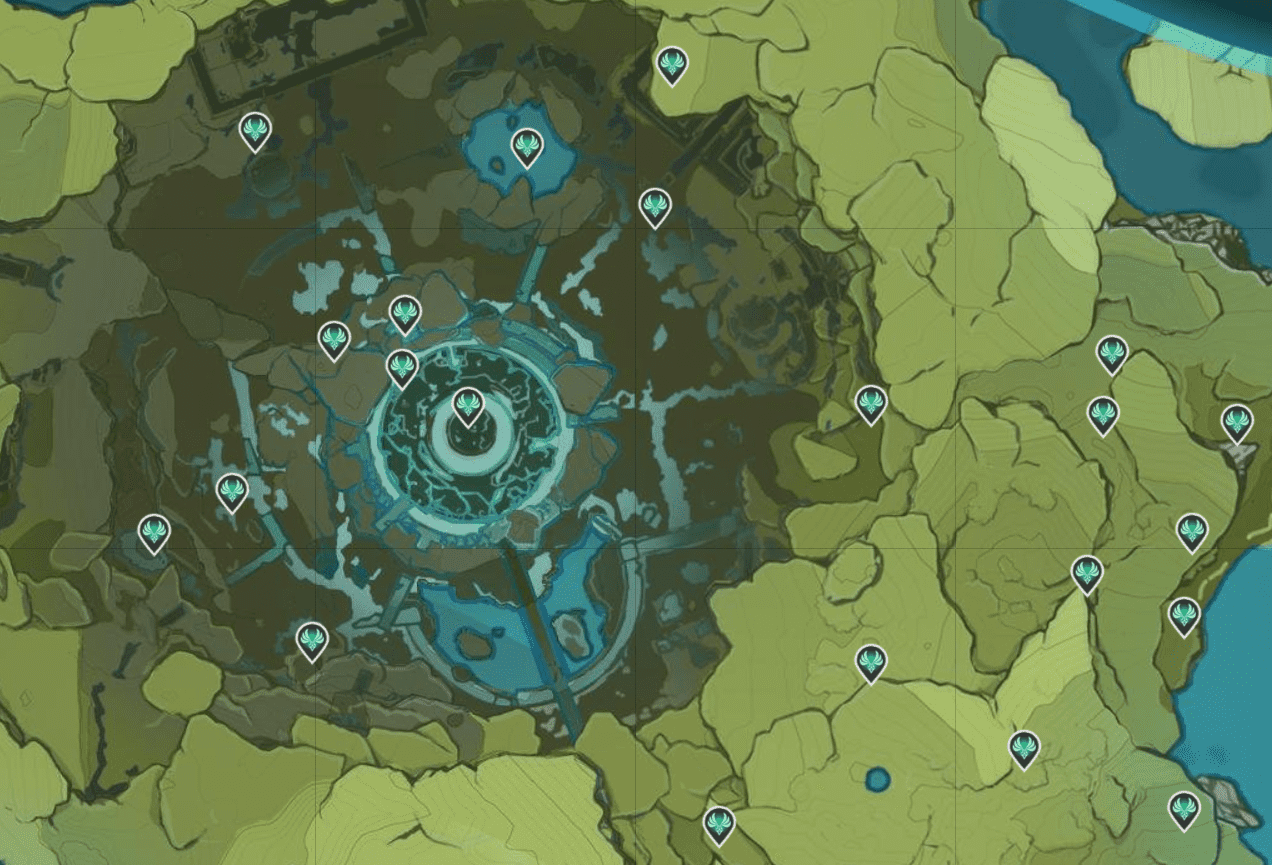 Above you'll find all the Anemoculus locations in the Brightcrown Mountains area.
Windwail Highland
Above you'll find all the Anemoculus locations in the Windwail Highland area.
Galesong Hill
There are quite a few more Anemoculi to be found in the Galesong Hill area:
Starfell Valley
The Anemoculus that looks like it's floating in the water is actually located on a hidden island, which doesn't appear on the map. It's easy – if not time consuming – to get there by using Kaeya; you can use his Elemental Skill repeatedly to make an ice bridge all the way there. Alternatively, Ayaka will get you there in a breeze by using a combination of her dashing, Elemental Skill and Cryo-infused Normal Attacks. Mona can even help you get there with the aid of some Stamina-replenishing food, thanks to her special dash.
And that's where you'll find all 66 Anemoculi in Mondstadt. If you're struggling to find one that you haven't already found, you can craft an Anemoculus Resonance Stone at the Alchemy Bench which will point you in the right direction. Only 65 are actually required to fully level the Statue of The Seven, so that final one will just sit in your inventory. If anything, it's a reminder of all your hard work!