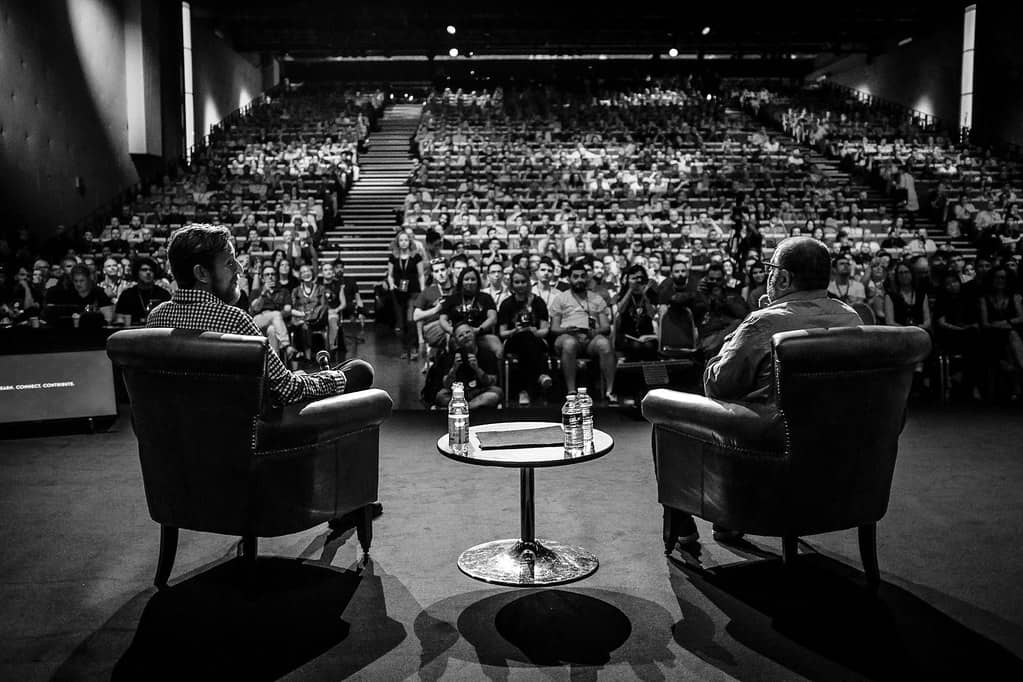 At GoDaddy Pro, we're super-pumped to finally (finally!) be back in person at this year's WordCamp Europe, which runs June 2 to June 4 in Porto, Portugal. We sure missed being around our fellow WordPressers, but we weren't snoozing during the lockdowns.
Catch up with us at WCEU and you'll see we made some new WordPress (super) friends, who we're proud to have joining us. We've also been deepening our commitment to the WordPress community though open-source initiatives like Five for the Future and virtual meetups.
Since last year, we've hosted nearly 200 events with about 2,700 attendees and 100 guest speakers. To join in, check out our events platform.
That's all good stuff, but it's hard to beat the IRL experience of rubbing elbows with like-minded folks. We're so pumped, we have to share a little of what you can expect to see from GoDaddy Pro at WCEU 2022.
Meet our WPSuperFriends
Check us out at the event, and you'll likely see faces you recognize. We've joined forces with quite a few additions to the GoDaddy Pro family since the last time you might've bumped into us.
We refer to the group we've assembled as our WPSuperFriends.
These new members of the GoDaddy Pro team have driven transformation change at GoDaddy, especially in the way we approach the WordPress ecosystem. Far from sitting idle, these brands and individuals tap into GoDaddy's resources to make an even greater contribution to WordPress.
Right now, our WPSuperFriends include:
Pagely — This pioneer in managed WordPress solutions makes the CMS accessible to all types of individuals and organizations.
SkyVerge — The WooCommerce extensions created by these talented developers push the limits of what's possible with ecommerce.
Sucuri — One of the most recognizable names in website security contributes leading-edge technology as well as thought leadership.
ManageWP — Managing multiple websites becomes an easier task, as users report saving hours each month for every site they manage.
GoDaddy Pro — Kinda like the benevolent patriarch of the group, providing guidance and resources.
We've learned a lot from these brands and it's exciting to see what the future holds. In fact, we're always looking to add to our WPSuperFriends, so if you're in the WordPress game, consider joining up.
A sneak peek at GoDaddy Pro's presentation
We're lucky to have some very smart people at GoDaddy Pro and proud to have them front and center at WCEU. Here's a preview of who you'll see repping us:
Victor Santoyo, Sr. Account Executive, Sucuri
What are you presenting at WCEU?
Security Lessons Learned from 2021: As with most years, there's been a wide array of critical vulnerabilities found within content management systems such as WordPress, plugins, API keys, etc. I'll be recapping our 2021 discoveries and how these vulnerabilities (AnonymousFox, CC skimmers) made an impact on the WordPress community, and what can be done moving forward.
What's your experience with WordPress?
I've spent nearly seven years speaking at various WordCamps (e.g. Miami, Orlando) and being a WordPress user myself for my own sites. I've attended WordCamps since 2013.
What do you like to do outside work?
I recently got into CrossFit. I'm also a running enthusiast and these days I've been into exploring local parks and trails.
We're also excited to see our own Joshua Strebel, co-founder and CEO of Pagely (acquired), join a panel discussion on the acquisitions of WordPress-focused companies in 2022.
Outside WCEU, we're still WordPressing
Beyond the initiatives and virtual meetups mentioned above, our passion for WordPress has always been rooted in contributing to the project as individuals — not just supporting events through corporate sponsorships.
We contribute our time, with GoDaddy's support, to multiple Make.WordPress.org teams so our much-beloved CMS is the best it can be.
These contributions aren't some mandate from above. It's about believing in the power of open source and the WordPress project. It's about giving a voice to people, and the power of open source to create a truly open web for everyone.
"WordCamp Europe 2017 – Day 2" by WCEU is licensed under CC BY-SA 2.0. To view a copy of this license, click here.