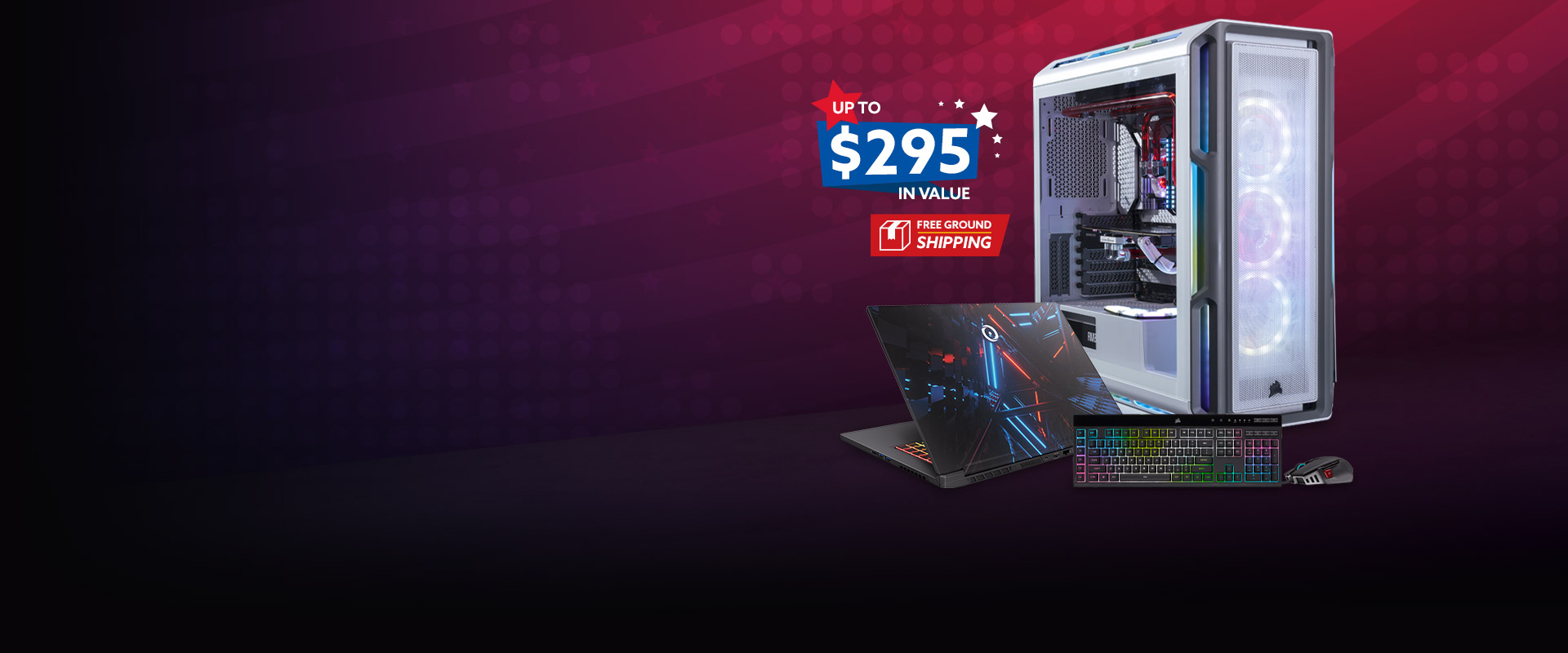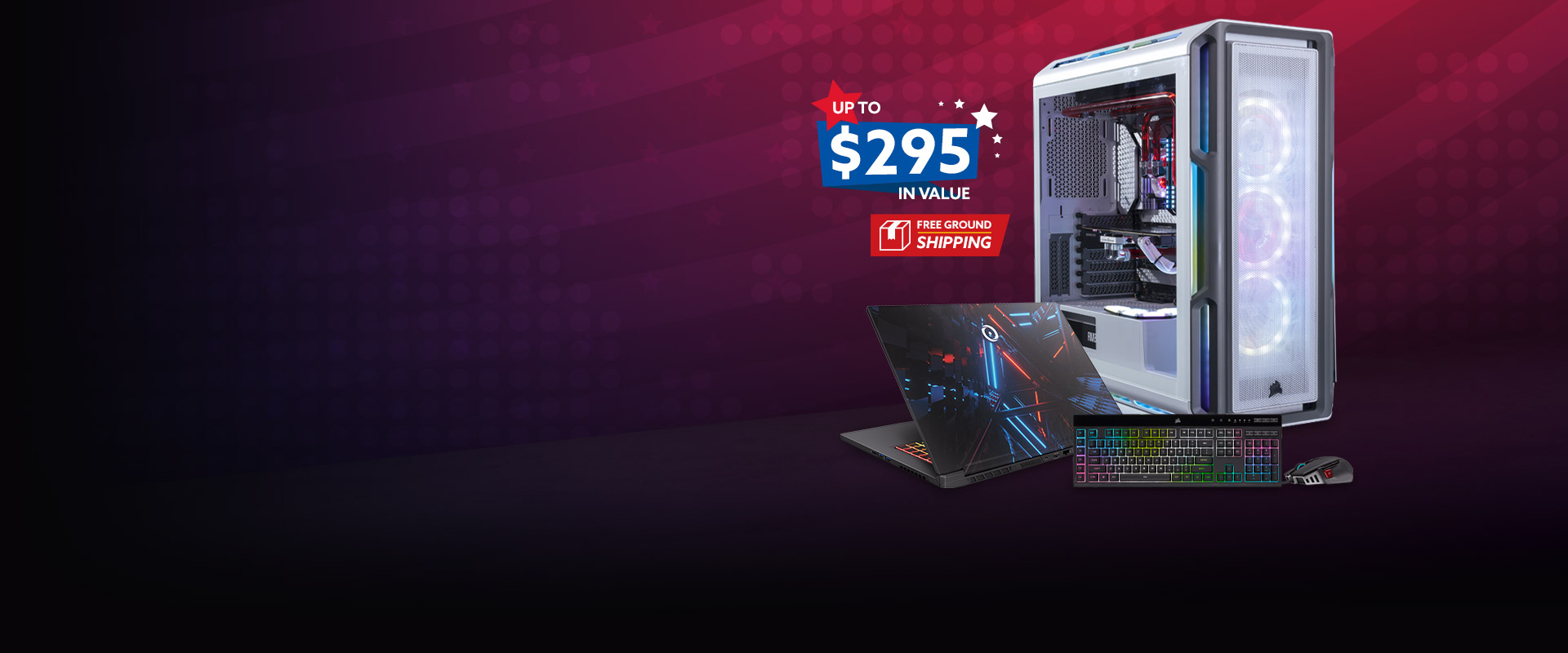 May 21, 2022 | By Anthony
For a limited time, ORIGIN PC is running a special promotion. Customize your own desktop or laptop and get free shipping as well as bonus peripherals, up to a $295 value.
Building your own custom desktop, you'll receive an iCUE Lighting Node PRO RGB Lighting, K55 RGB PRO Gaming Keyboard, M65 PRO RGB FPS Gaming Mouse, ORIGIN USB 3.0 32 GB Flash Drive, as a bonus ($295 value). Bundle up and receive high quality peripherals along with your Next-Gen system.
Those looking for a custom laptop are in luck. We recently released our new thin and light laptops, including the winner of PC Mag's Editor's Choice award – the EVO17-S. Included with all custom laptops, are an M65 PRO RGB FPS Gaming Mouse, VOID ELITE STEREO Gaming Headset, and ORIGIN USB 3.0 32GB Flash Drive. With its included free shipping, this promotion is worth up to $200. There's no better time to upgrade, especially if you're looking for excellent, portable performance. Working professionals can look towards our NT-series workstation laptops to meet their professional needs as the new systems can be equipped with up to an NVIDIA GeForce RTX 3080Ti GPU for graphics intensive projects.
Aside from the ultimate customization and performance, all ORIGIN PC systems are backed by lifetime 24/7 US based support.