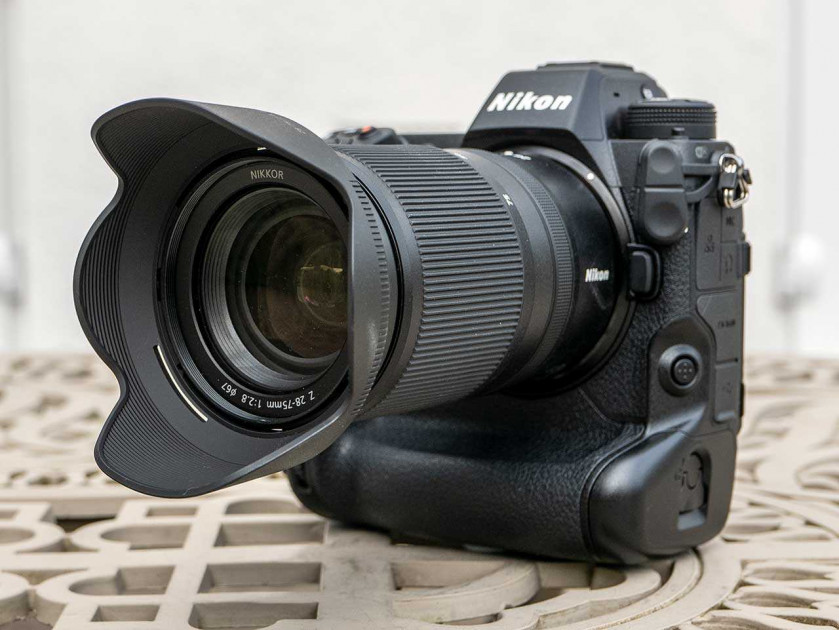 Introduction
The Nikon Z 28-75mm F2.8 is a fast standard zoom lens for Nikon Z-series FX-format 35mm full-frame mirrorless cameras.
It can also be used on an APS-C cropped sensor camera body like the Z50 and Z fc, where it offers an effective 42-112.5mm focal range.
It features a constant f/2.8 maximum aperture with an optical structure comprised of 15 elements in 12 groups, including 1 super-ED element, 1 ED element, and 3 aspherical elements.
This lens has a 9 blade diaphragm which creates an attractive blur to the out-of-focus areas of the image and it has a dust and drip resistant design.
An internal focusing mechanism means the lens barrel doesn't move, and it offers an impressive minimum focusing distance of 0.19 m / 0.63 ft (at 28mm) and a maximum magnification ratio of 0.34x, whilst using 67m filters.
There's a configurable ring on the lens barrel which is by default set to manual focus but alternatively allows you to control either aperture, exposure compensation or ISO speed.
The Nikon Z 28-75mm F2.8 lens is available now priced at £949 / $1199 in the UK and the US, respectively. It is designed in Japan and made in China.
Ease of Use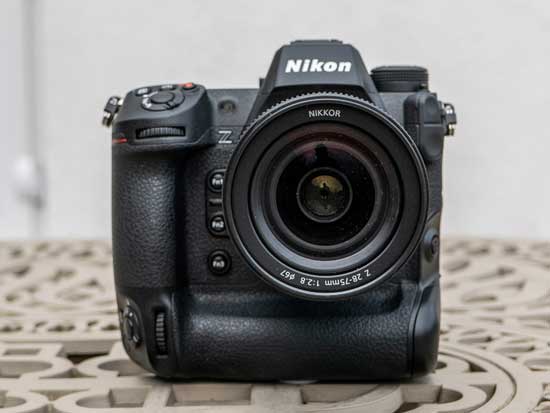 Weighing in at 565g (1lb 4oz) and measuring 120.5mm (4.8in.) in length (when set to the 28mm focal length), the Z 28-75mm F2.8 is a relatively light and compact lens given the versatile focal range of 24-75mm that's on offer.
It feels well balanced even when using it with a dual-grip camera body like the Nikon Z9 body that Nikon provided for us to test it with, as shown in the product photos, and would also be equally at home mounted on a smaller single-grip Z6 or Z7 series camera.
The lens extends further by an additional 3cm to reach a total length of 15cm when fully zoomed out to 75mm.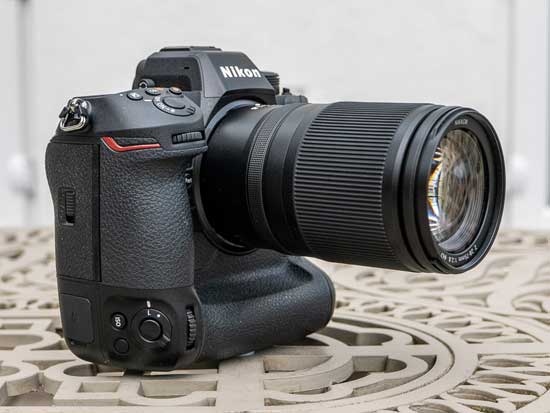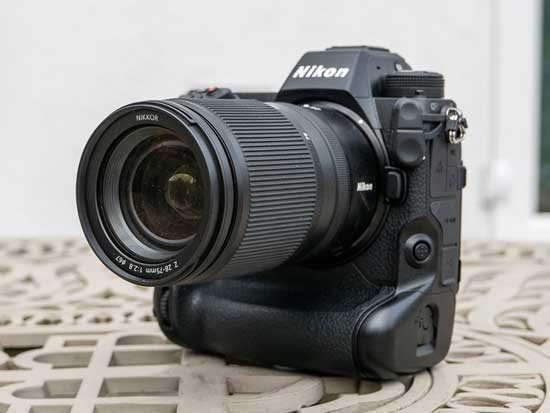 Compared to the other f/2.8 standard zoom for Z-series mirrorless cameras, the Z 24-70mm f/2.8 S, this new lens is 30% lighter, with the 24-70mm S weighing in at 805g.
Build quality is good, but not outstanding, for what is after all only an enthusiast-level lens. With a mostly plastic construction, the Z 28-75mm F2.8 feels fairly solid in your hand, and it commendably has a metal mount.
Note that this lens also has a weather-resistant design to help protect it against dust and moisture. Nikon state that "The lens is not guaranteed to be dust- and drip-resistant in all situations and under all conditions."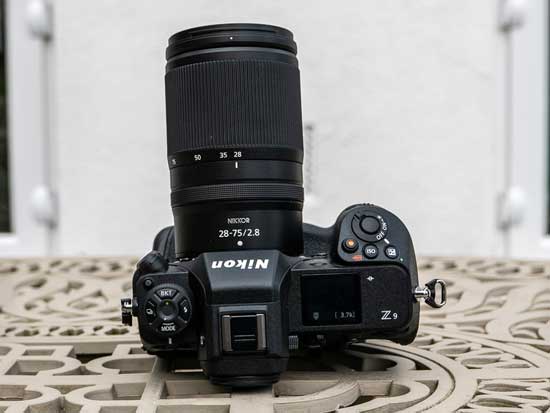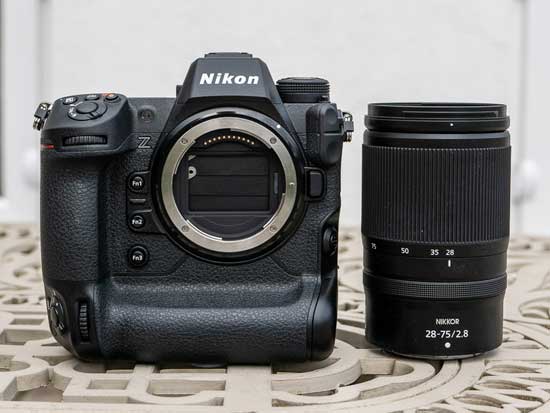 There are no external switches at all on the Z 28-75mm F2.8 lens, not even one for choosing between auto-focusing and manual focusing.
Note that there is no image stabilisation system built into this lens, instead relying on the camera body., which may be an issue if you own a Nikon Z50 or Z fc camera.
Towards the lens mount end of the Nikon Z 28-75mm F2.8 lens, there's the first (and smallest) of the lens' two rings, which can be customised to one of four different settings.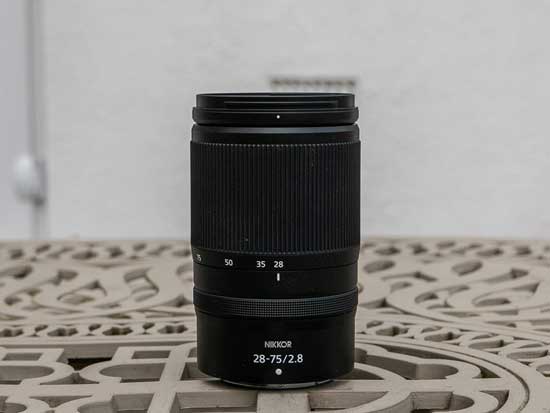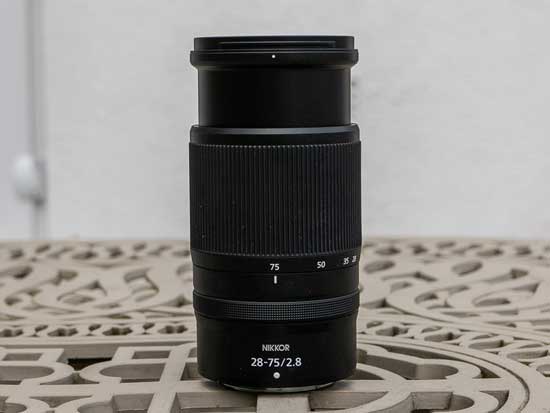 By default it is set to control manual focus, but you can also change it to adjust the aperture, exposure compensation or ISO. Alternatively you can have it set to do nothing at all.
When used as a focusing ring, note that it has no hard stops at either end, making it harder to know when you have reached infinity focusing. The ring has just enough resistance to make fine adjustments to manual focusing, without having too much give.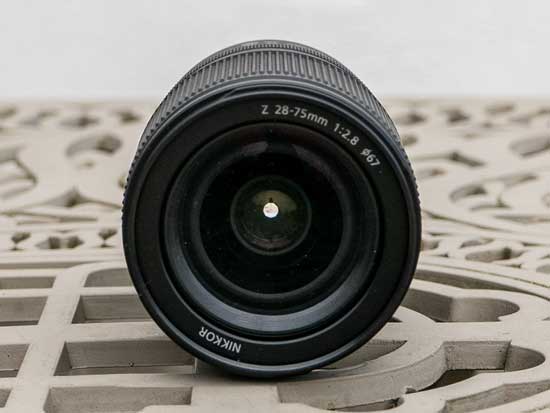 The other, second ring is the zoom ring, which has a nice smooth action. It has focal lengths marked at 28, 35, 50 and 75mm.
The zoom lens rings is ridged and the control ring is knurled, helping you differentiate between them by touch when shooting through the viewfinder. They also help to add to the high-quality and sturdy feel of the Nikon Z 28-75mm F2.8 lens.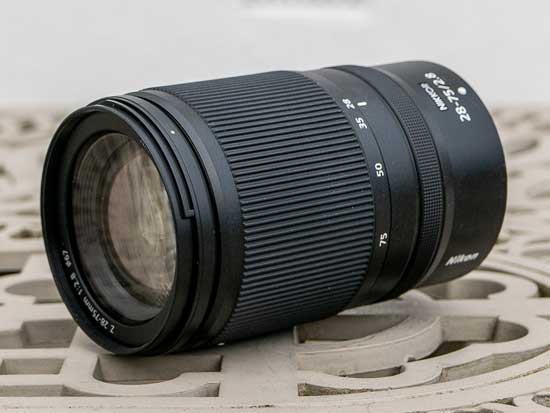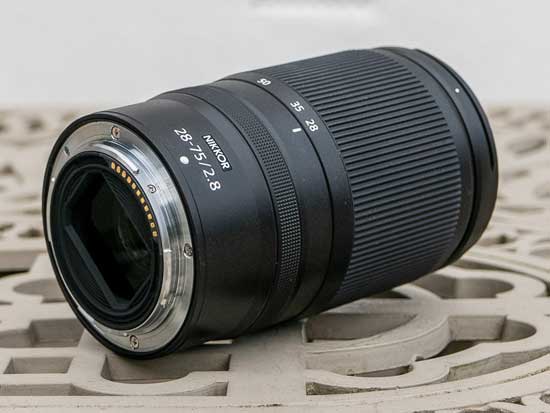 This lens has been designed to be quick and quiet when autofocusing with a stepping motor onboard which makes it well suited to both stills shooting and video.
Shooting with the lens mounted on the Nikon Z9 proves it to have almost unerringly accurate and rapid autofocus in the majority of situations, with barely any hunting at all. It's also impressively quiet, too.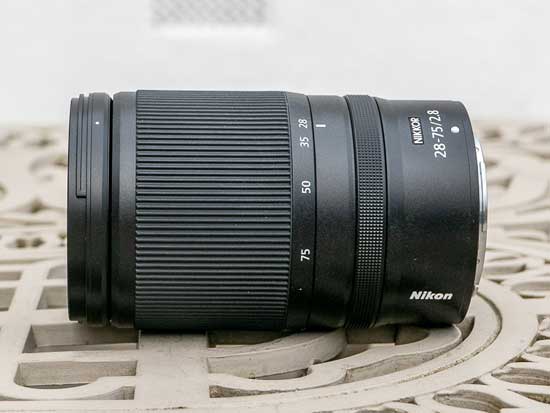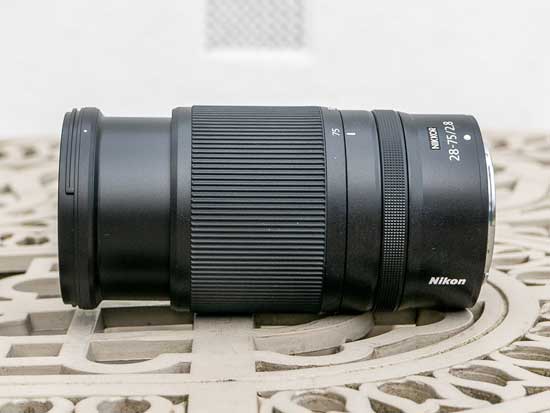 Included in the box is a plastic petal-shaped lens hood (HB-93A), which fits onto the Nikon Z 28-75mm F2.8's 67mm filter thread.
The hood locks into place and is reversible so you can reduce the size of the lens for transporting it and storing it at a smaller size.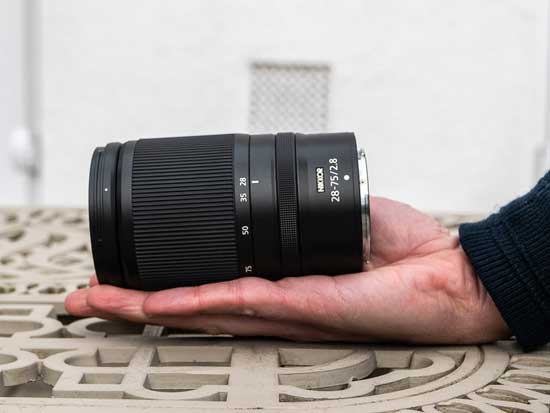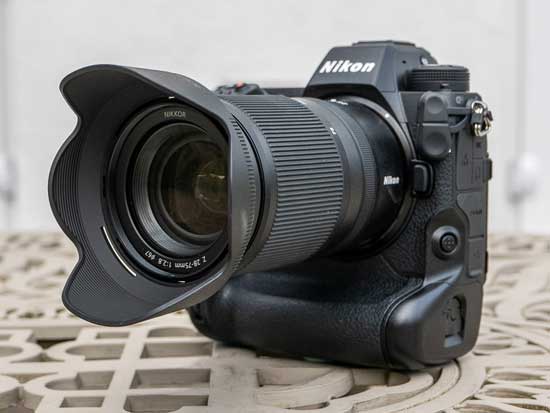 Focal Range
The Nikon Z 28-75mm F2.8's focal range provides an angle of view of 32° 10′ at 28mm and 75° at 75mm.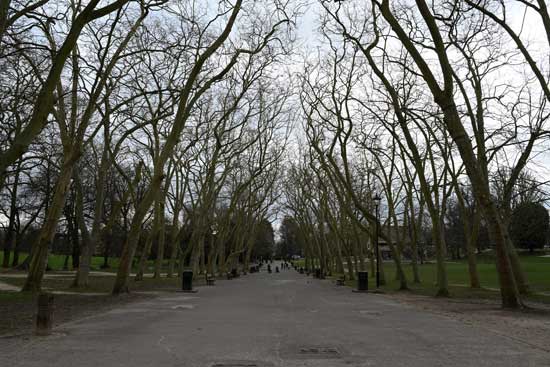 28mm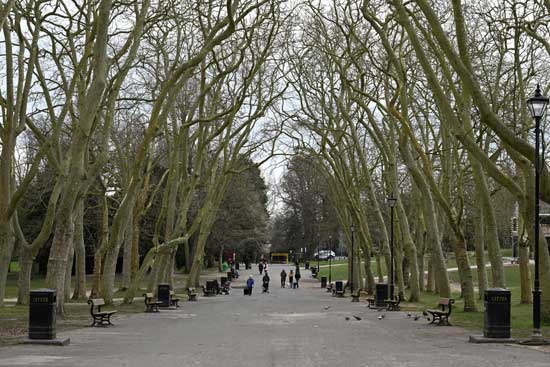 75mm
Chromatic Aberrations
Chromatic aberrations, typically seen as blue or purple fringes along contrasty edges, were not especially apparent in our test shots, only appearing in very high contrast areas.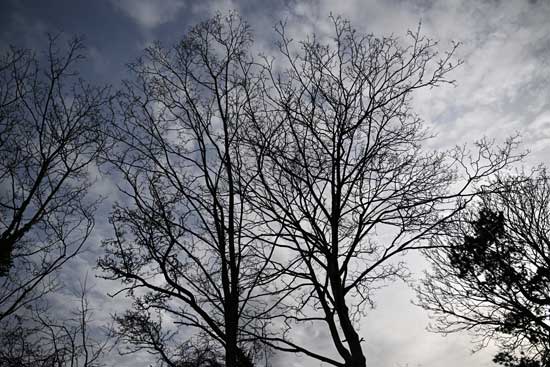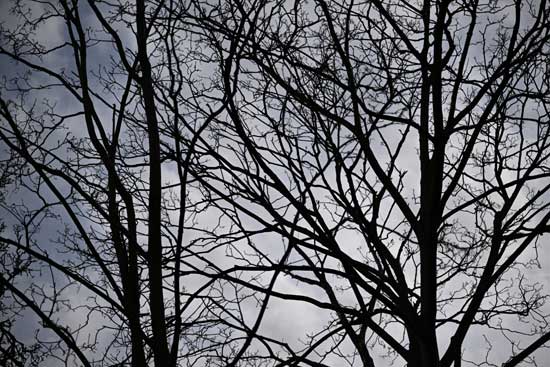 Vignetting
With the Nikon Z 28-75mm F2.8 lens set to its maximum aperture, there is some very obvious light fall-off in the corners at both ends of the zoom range, which you'll either need to correct in post-processing or stop-down the aperture to avoid.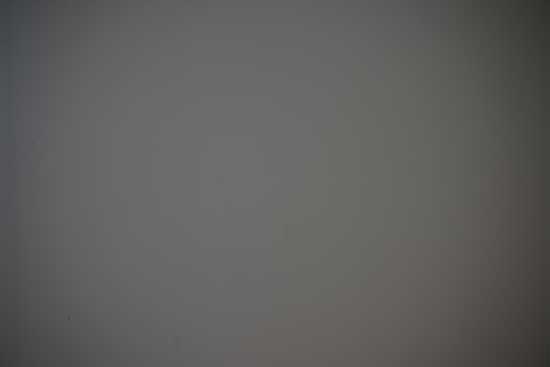 28mm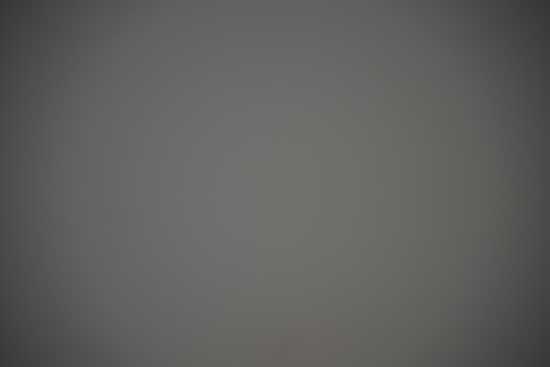 75mm
Distortion
There's some mild barrel and pin-cushion distortion at either end of the focal range in both the JPEG and Raw files, but it's not too pronounced.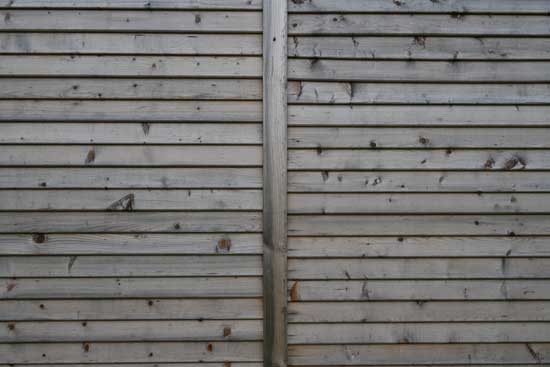 28mm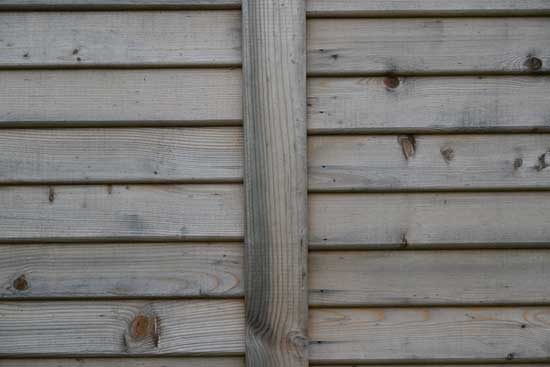 75mm
Sunstars and Flare
The Nikon Z 28-75mm F2.8 produces very nice sunstars when stopped-down to f/22, as shown below, although it is prone to flare when shooting directly into the sun even with the lens hood fitted.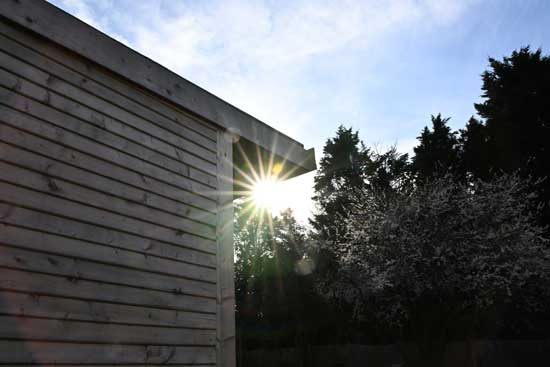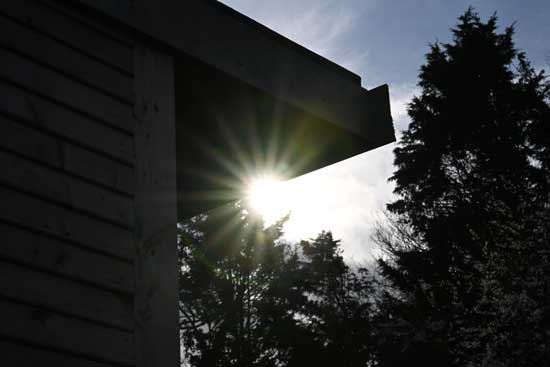 Macro
The Nikon Z 28-75mm F2.8 offers a variable minimum focusing distance of 0.19m (0.63ft) at 28mm, 0.22m (0.73ft) at 35mm, 0.3m (0.99ft) at 50mm and 0.39m (1.28ft) at 75mm, with a maximum magnification of 0.34x. This enables you to capture some fairly good close-up shots when shooting at the 75mm focal length.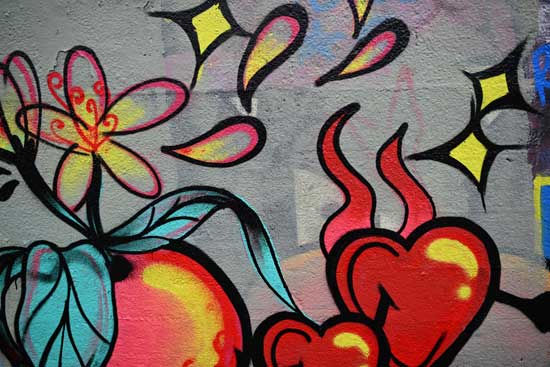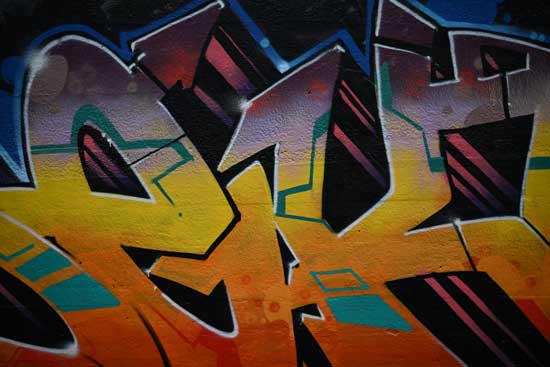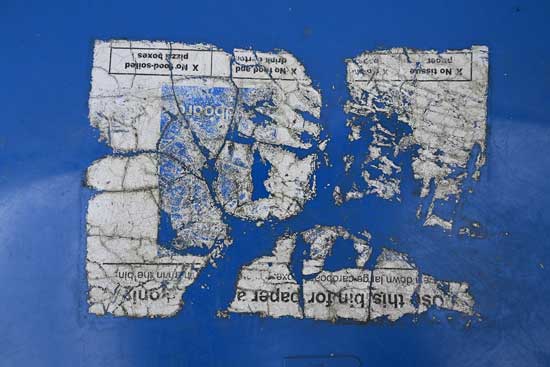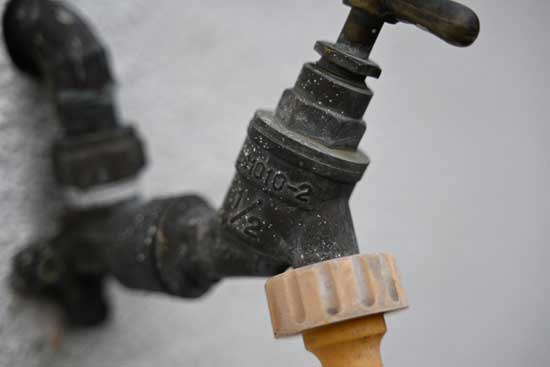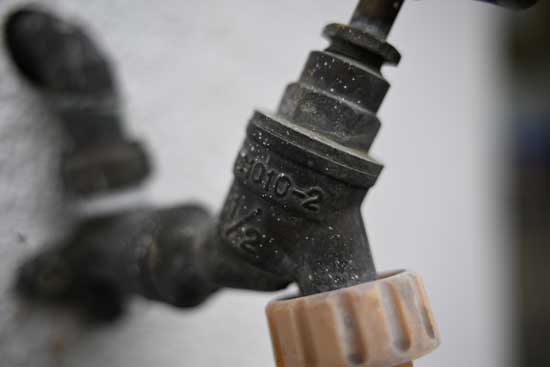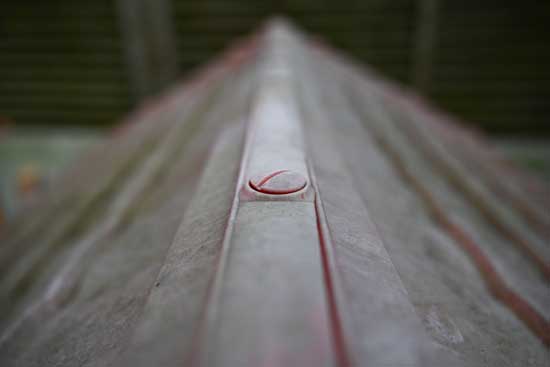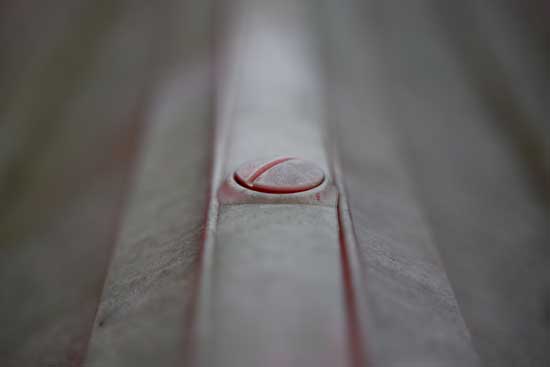 Bokeh
Bokeh is a word used for the out-of-focus areas of a photograph, and is usually described in qualitative terms, such as smooth / creamy / harsh etc.
In the Z 28-75mm F2.8 lens, Nikon have employed an iris diaphragm with 9 rounded blades, which combined with the fast maximum aperture results in quite nice bokeh in our view.
We do realise, however, that bokeh evaluation is subjective, so we've included lots of examples below for your perusal.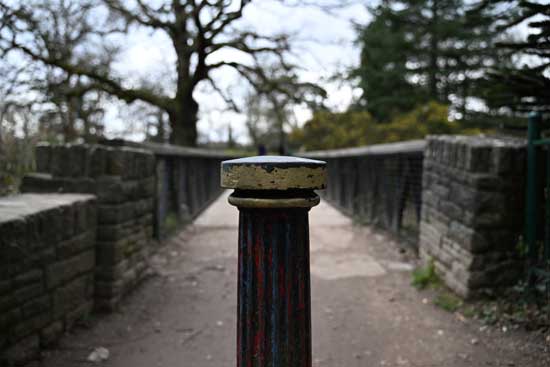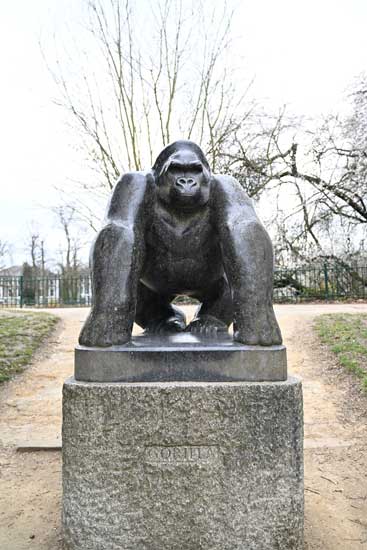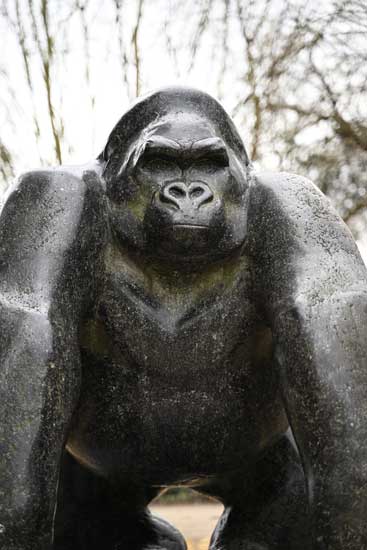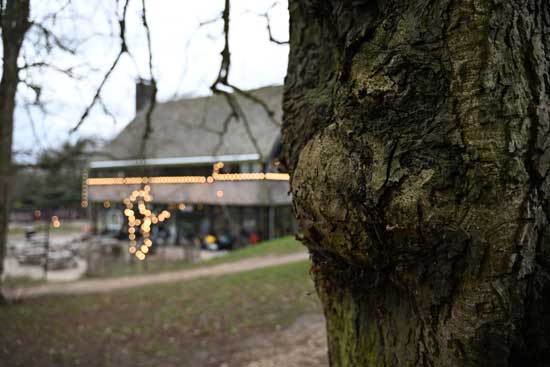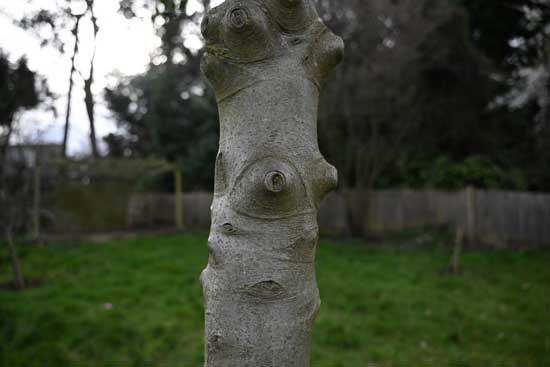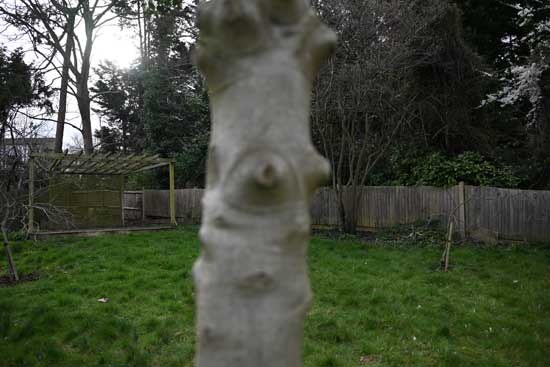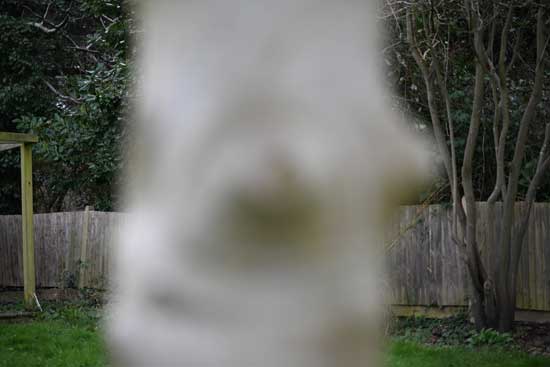 Sharpness
In order to show you how sharp the Nikon Z 28-75mm F2.8 lens is, we are providing 100% crops on the following pages.