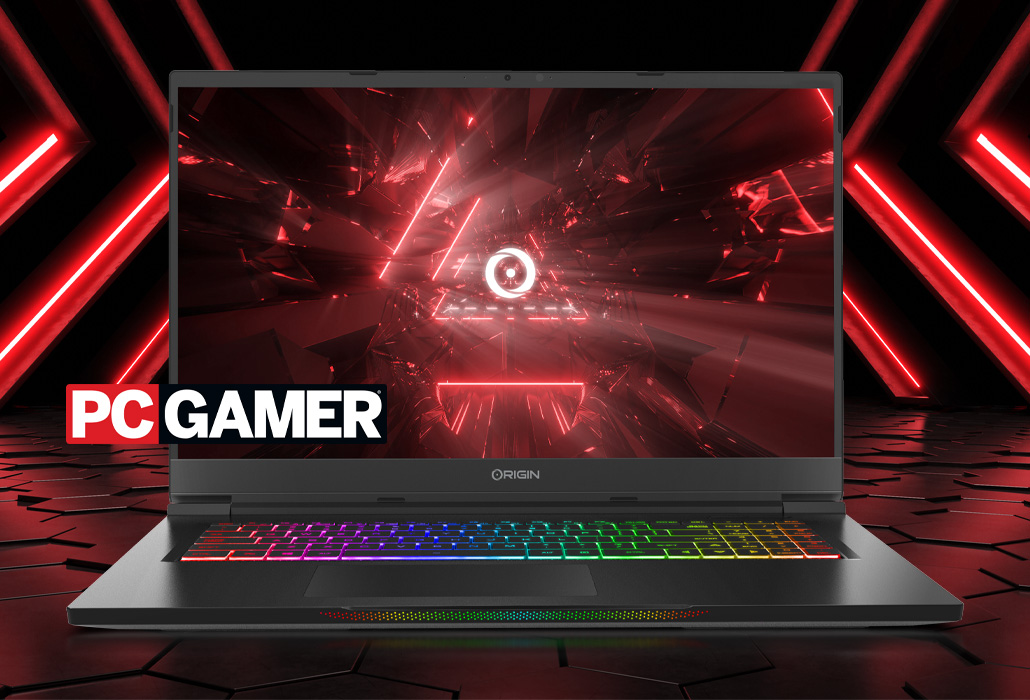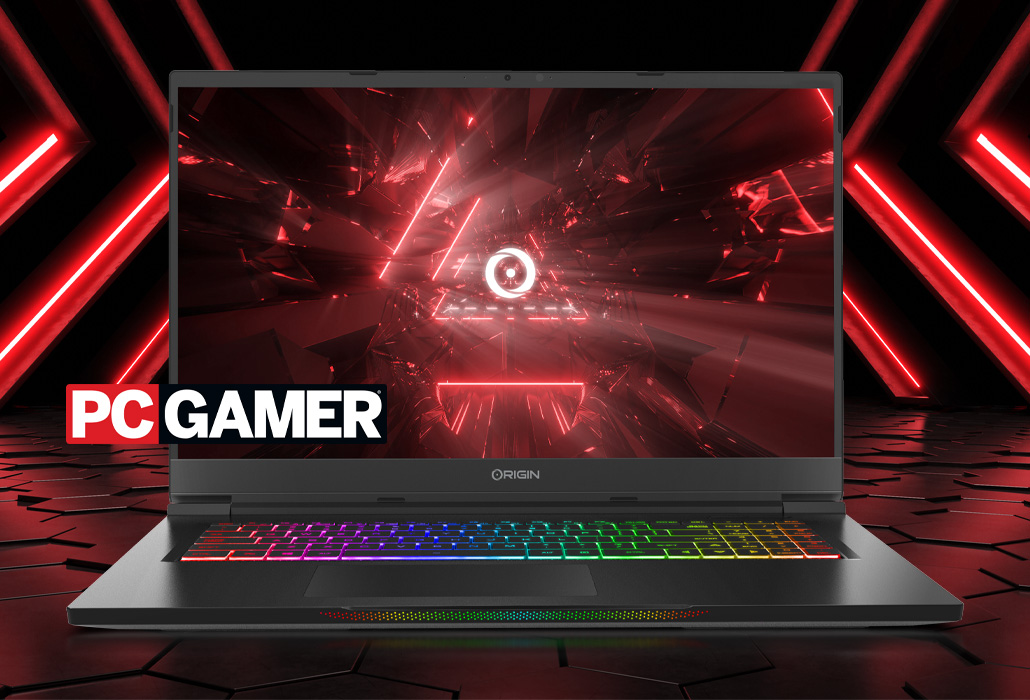 June 2, 2022 | By Anthony
Following the release of our latest gaming laptops, PCGAMER took the time to review them. The new thin and light systems are perfect for gamers on-the-go. If you're looking for nearly limitless customization options, look no further than ORIGIN PC. PCGAMER noted that most manufacturers are unable to accommodate any requests for personalization. However, ORIGIN PC's EVO laptops offer plenty of customization options from internal hardware to the exterior design! Immense options also allow for users to opt into only what they need.
Our flagship EVO17-S boasts some of the strongest specs you can find on the market. Customize your own with up to an Intel Core i9-12900H processor as well as the powerful NVIDIA GeForce RTX 3080Ti graphics card. The customization does not end there; you can adjust the RAM and storage or even add a custom UV Print or laser etch with a logo, print, or artwork of choice.
Those looking for the ultimate portability can witness pure "thin and light" performance with our EVO14-S. Weighing in at only 2.4 pounds while .61 inches thin, bring the ultimate small factor form performance anywhere. This system comes equipped with up to an NVIDIA GeForce RTX 3050Ti graphics card. If you need more power, equip an eGPU to power it with up to an NVIDIA GeForce RTX 3090 or A6000 graphics card.
All ORIGIN PC systems also include 24/7 lifetime US-based support! Learn more about our new thin and light laptops as well as our award winning custom desktop systems at ORIGINPC.com.