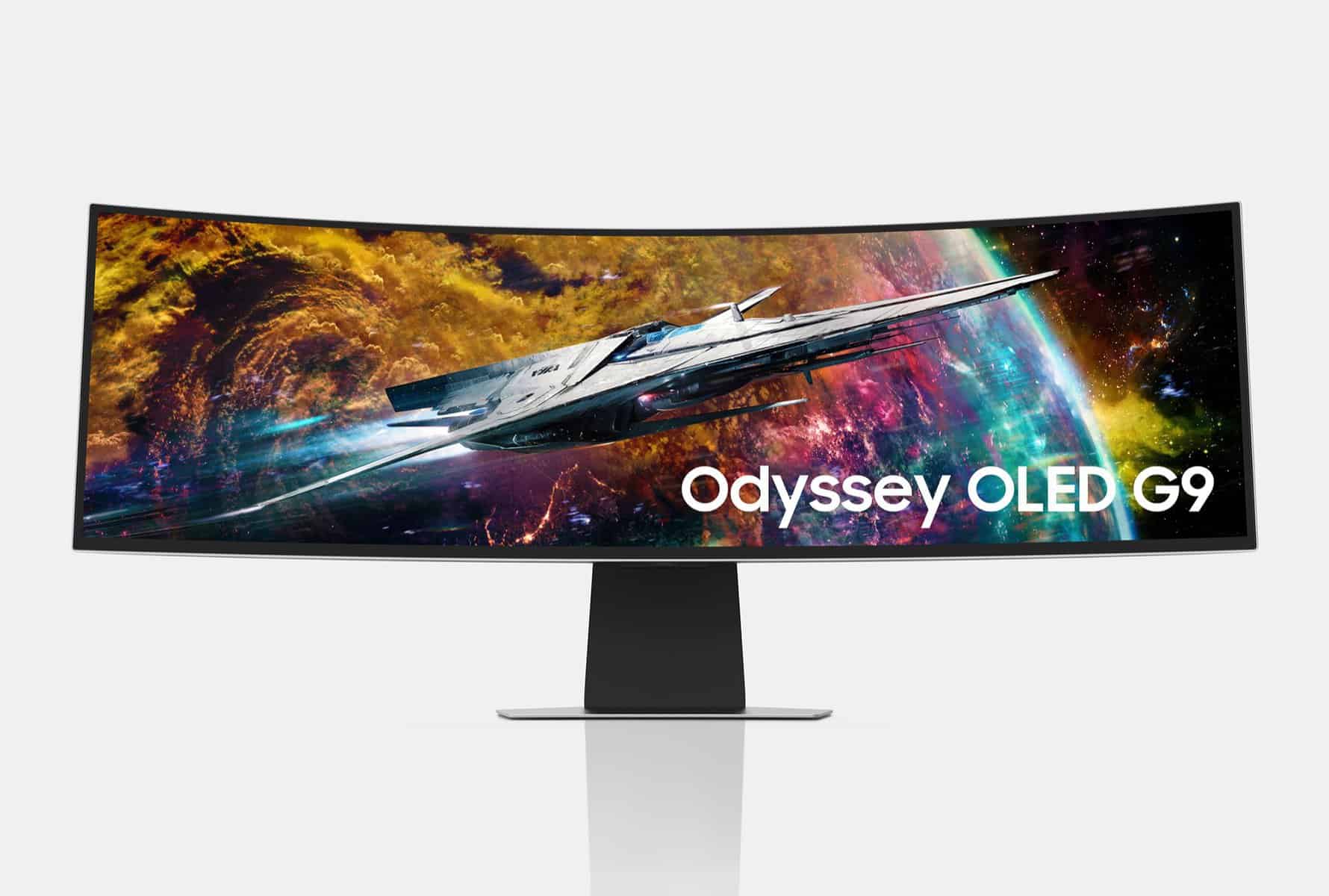 Everything we know about the Samsung OLED G9
Updated: Mar 9, 2023 4:25 pm
Talking about the prices of Samsung's newest monitors, especially OLED ones, is not for the faint of heart (or the light of the wallet).
And predictably, that is the case with Samsung OLED G9. We don't know the official cost yet, as Samsung hasn't disclosed it yet, but there are some pointing signs that suggest massive figures.
The Odyssey Neo G9 has hit the shelves last year with a $2300 price tag, so it's reasonable to expect a cost similar to that, even though the OLED monitor prices are plummeting. 
READ NOW: Best OLED gaming monitor
How much will the Samsung OLED G9 cost?
Now, you're probably thinking: "That could be the price of a decent used car!" And you're not entirely wrong.
But – this monitor is worth every penny. With its DQHD 49" 1800R curved display and breathtaking OLED technology, you're close to getting a royal experience when it comes both to media viewing and gaming.
And let's not forget about the 1,000,000:1 dynamic contrast ratio with its true RGB and true black without color filters. You won't find that kind of quality in just any old monitor.
Big specs for the Samsung OLED G9
But let's be real, not everyone can afford to shell out $2-3K on a monitor, no matter how impressive its specs are.
So, what can you do if you're on a budget but still want that sweet, sweet Samsung OLED G9 goodness?
Well, you can always keep an eye out for sales or discounts. Retailers love the monitor deals, especially around the holidays or during big shopping events like Black Friday or Cyber Monday.
Of course, if you're a true gaming or tech enthusiast, you might decide that the Samsung OLED G9 is worth the splurge.
After all, can you really put a price on the ultimate gaming experience? With its 0.1ms response time, 240Hz refresh rate, and Samsung Gaming Hub (all-in-one game streaming platform), you're getting a monitor that was built with gamers in mind. And let's not forget about the sheer size of this thing – at 49 inches, it's practically a TV.
So, while the price tag will either be steep or very steep, the Samsung OLED G9 is a monitor that stands to return whatever the investment amount. It's a breakthrough peace of hardware, and we can boldly say that it will be relevant even in a decade (after that, you'll also be able to sell it to a museum if you want). So, whether you decide to pull the trigger or hold on for a sale, this monitor is sure to make all your gaming and viewing dreams come true.