Let's weigh up the pros and cons of these two fantastic monitors.
Updated: Mar 13, 2023 11:12 am
01
ASUS ROG Swift PG48UQ OLED
02
LG 48GQ900-B
We have a veritable clash of titans in this article as two of the most coveted 48-inch gaming monitors go head-to-head. Yes, that's right! It's the ASUS PG48UQ OLED monitor vs LG 48GQ900-B.
Previously, we claimed the ASUS PG42UQ and LG 48GQ900-B are basically the same in all but size and price – now, the PG48UQ removes even the size equation. So, let's discuss these two behemoths and their cutting-edge features and jaw-dropping specs. And maybe, you'll even decide on one! Who knows?
Read Now: ASUS PG42UQ vs Alienware AW3423DW
ASUS PG48UQ vs LG 48GQ900-B: Specifications

ASUS ROG Swift PG48UQ OLED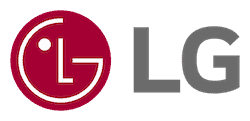 LG 48GQ900-B
When it comes to specifications, both the ASUS PG48UQ and the LG 48GQ900-B leave no stone unturned. ASUS PG48UQ boasts a gigantic 48-inch OLED panel with a 3840×2160 resolution and a native refresh rate of 120Hz (overclockable to 138Hz). It has an incredible 0.1ms response time, making it one of the fastest monitors on the market. The display really brings the best out of OLED technology; astonishing HDR, the deepest of blacks, and great brightness levels.
On the other hand, the LG 48GQ900-B also sports an OLED panel with a 3840×2160 resolution on a 48-inch display and an overclockable 138Hz refresh rate. Its response time of 0.1ms is the same as the ASUS PG48UQ's. A minor difference is the VRR support: LG 48GQ900-B has AMD FreeSync Premium and G-Sync Compatible certifications, while ASUS PG48UQ has just the latter. It hardly makes a difference though. Also, both screens have HDMI 2.1 ready – music for ears if you're a console aficionado.
ASUS PG48UQ vs LG 48GQ900-B: Performance
We could just skip this entire section. Both ASUS PG48UQ and LG 48GQ900-B are the cream of the crop when it comes to performance, and you know why. Large 48-inch OLED display with 3840×2160 resolution, you know it's nothing short of a masterpiece, regardless of which monitor you pick. And to go beyond, both displays support HDR10, so if you plan to watch, let's say, the newest Avatar, you will be overwhelmed by the sheer vividness of imagery.
ASUS PG48UQ vs LG 48GQ900-B: Price
Here too there is nothing to separate these two monitors. They both have a $1499 price tag so there's nothing in it. For monitors that are so similar the lack of price difference makes a lot of sense but it doesn't make deciding between the two any easier. The thing you might want to do though is keep an eye out for any deals that might be available on these monitors. If you see a good discount on one that may be the best way to decide between the two.
ASUS PG48UQ vs LG 48GQ900-B: Which is best
It's pretty much impossible to pick a winner here as there is so little to separate these two fantastic monitors. Both the ASUS PG48UQ and the LG 48GQ900-B are brilliant options for everything from gaming to streaming. Our best advice is to go with your gut but don't forget to check out whether there are any deals on either one before you spend your hard earned cash.