Two of the best gaming monitors in the market, but which is best?
Updated: Mar 14, 2023 3:10 pm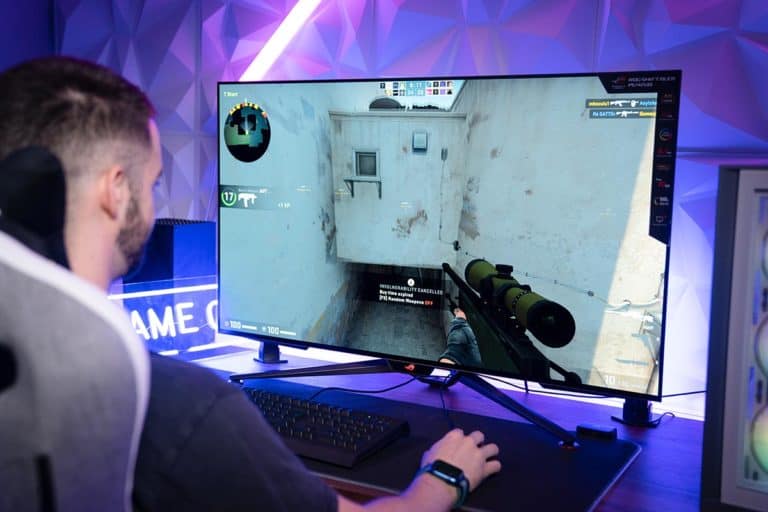 So, you're in the market for a new monitor and you've got your eyes set on the ASUS ROG Swift line? Well, you've come to the right place!
Today we're going to pit two of ASUS's best OLED monitors against each other – the ROG Swift OLED PG27AQDM and the ROG Swift PG42UQ.
Even though the former is not yet available to us (if you aren't in China), questions start to arise about whether it will be better or worse than the released in October 2022 PG42UQ.
So, let's take a closer look at two of the best OLED monitors in today's market and see how they compare.
ROG Swift PG27AQDM vs PG42UQ: Specifications
Before diving into performance and price, let's take a closer look at the specifications to get a better understanding of how this monitor operates.

ASUS ROG Swift PG27AQDM
ASUS ROG Swift PG42UQ OLED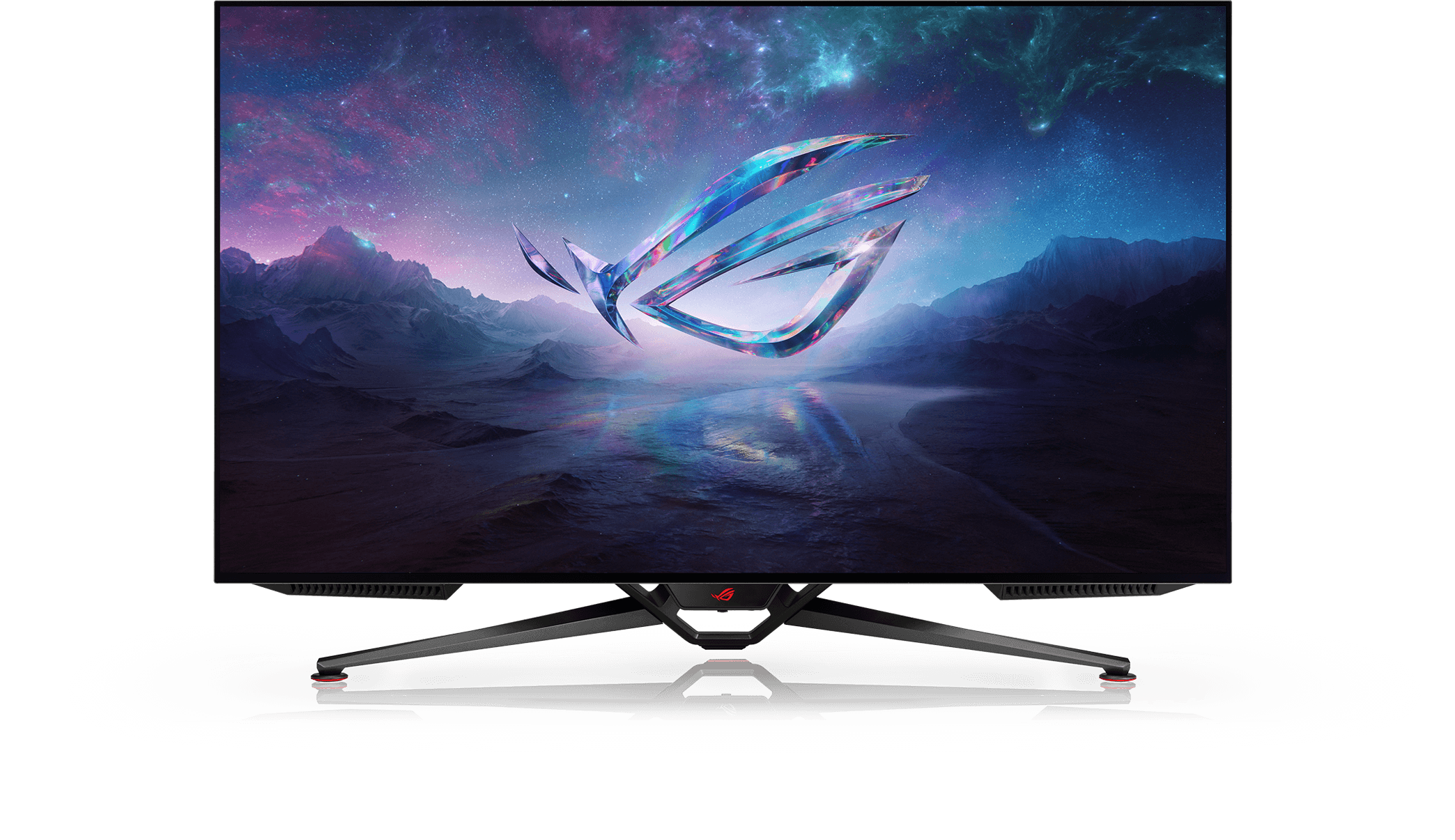 The ROG Swift OLED PG27AQDM is a 27-inch gaming monitor from ASUS, equipped with a 2560 x 1440 resolution and a 240Hz refresh rate. It features an OLED display, ROG Swift pedigree, and a stylish design that is certain to spice up your gaming space.
And let's talk about the technology – this screen is based on OLED, meaning you'll get per-pixel dimming for HDR, near-instant response times, and infinite contrast ratios. Ever dreamed about having your own private movie theater in your bedroom? And there is no overpriced popcorn with the guy behind you who won't stop talking.
Now, the PG42UQ is a formidable one as well when it comes to specs. It's got a 42-inch display, also with an OLED panel, a 120Hz refresh rate (or 138Hz overclocked), HDMI 2.1 connection, and FreeSync and G-Sync support. The PG42UQ is like that custom hot rod that you see at car shows. It's big, it's vibrant, and it's got all the bells and whistles. You just can't help but stare at it and think, "Man, I want to have that.".
Here's where these two differ: ROG Swift PG27AQDM has a 2K resolution, while the PG42UQ boasts a stunning 4K. On OLED, that's as close to visual perfection as you can have. The PG27AQDM has a much higher refresh rate though – 240Hz compared to the PG42UQ's 138Hz. Now it's the question of which you value most. The PG27AQDM is more suited toward esports and PvP games, while the latter is oriented to display AAA releases and generally visually demanding ones.
ROG Swift PG27AQDM vs PG42UQ: Performance
Performance-wise, we can't say for the ROG Swift PG27AQDM as it hasn't been released yet, but the PG42UQ is impeccable – OLED technology and TV-esque screen with all the perks and benefits of the monitor reward the user with a pandora's box of viewing delight.
ROG Swift PG27AQDM vs PG42UQ: Price
The cost is reflected in the monitors' quality and ASUS' status as the manufacturer. $1399 for the PG42UQ is hard, but a fair evaluation.
It has all the capabilities to even serve as a TV if you'd like and an OLED panel, so it's an honest price. On the other hand, officially we don't know the ROG Swift PG27AQDM's price, but in China region, it was released with a price tag of $1200, so you shouldn't expect it to be a big difference.
ROG Swift PG27AQDM vs PG42UQ: Which is best
It's up to you to decide which one is the best fit for the games you plan on playing. But, no matter which one you choose, you'll have a monitor that will start impressive from first sight. And who knows, maybe you'll even become friends with your monitor. Just don't forget to give it a name and a little pat on the back every once in a while.