Which great Samsung monitor is better?
Updated: Mar 15, 2023 4:03 pm
01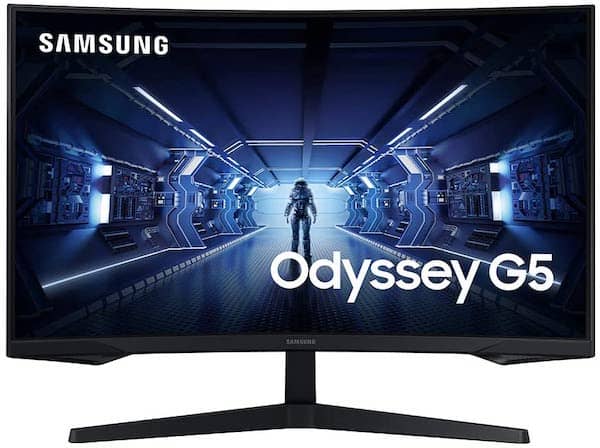 Samsung Odyssey G5 (LS32AG550)
02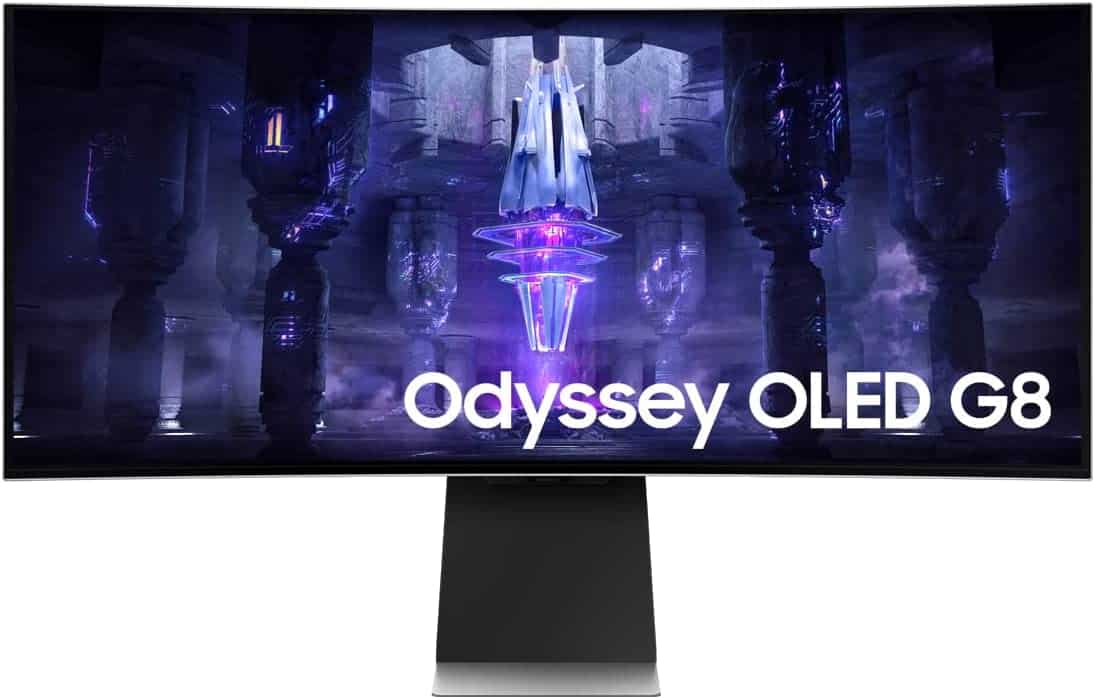 SAMSUNG Odyssey G8
How's the spring going? At ours, we've decided to test two of Samsung's best monitors against each other, to the difference. While this comparison might not go well for one side, the margins are what we are interested in. Enter – the Samsung G5 and the OLED Samsung G8. Buckle up, and enjoy!
Samsung G5 vs G8: Specifications
First up, let's take a look at the Samsung G5. This battle-tested stallion comes in two sizes, 27 and 32 inches, and boasts a 2560×1440 resolution with a 144Hz refresh rate. It's also got AMD FreeSync technology, which means free-flowing gameplay and less screen tearing. The G5's response time is a respectable 1ms, so you can react lightning-fast to all those in-game surprises.
But what about the G8, you ask? Well, hold onto your hats, because this is where things get wild. The G8 is Samsung's first OLED gaming monitor, and boy does it pack a punch. With a 34-inch QD-OLED panel, 3440×1440 resolution, and a 175Hz refresh rate, you'll be able to see every tiny detail and move with breathtaking clarity. And let's not forget the low 0.03ms response time – that's practically instantaneous!
But the G8's not done yet. It's got AMD FreeSync Premium Pro support, which means even smoother gameplay and a reduction in input lag. Premium Pro also offers what the lesser FreeSync versions don't, and that is HDR support. And let's talk about those colors. The G8's QD-OLED panel guarantees authentic, eye-popping colors and the deepest of deep blacks with its 1,000,000:1 contrast ratio. Plus, with CoreSync and Core Lighting+, you can customize the backlighting to your heart's content with a glowing orb on the back of the monitor.
Samsung G5 vs G8: Performance
Performance-wise, it's as you can expect. The G8 is a newer model, and with its QD-OLED panel, better refresh rate, and an abundance of handy features and benefits the G5 lacks. Don't get us wrong, Samsung G5 delivers exceptional performance for the price, but the gap in technology is too great in G8's favor. And how could we forget the curve? The G5 boasts the controversial 1000R, and on the other side, the G8 has a more optimal 1800R.
Samsung G5 vs G8: Price
The gaping difference is funny, for us at least. Samsung G5, the 27-inch one, costs just $199 on a discount at Micro Center (the original price was $272)! Even with the 32-inch version costing $285 (on Amazon), the G8 absolutely dwarfs it with its $1499! Is that warranted? We are inclined to say yes, as time and technology advancement has done a number on the G5. Even though, if you feel that your bank account deserves some more love, the G5 is an option that can hardly disappoint.
Samsung G5 vs G8: Which is best
Samsung G5 is a neat choice with its solid specs and affordable cost. But if you're looking for the peak gaming experience and are willing to shell out some extra dough, the G8 is the go-to option. Its OLED panel and impressive features really make it a force to be reckoned with.