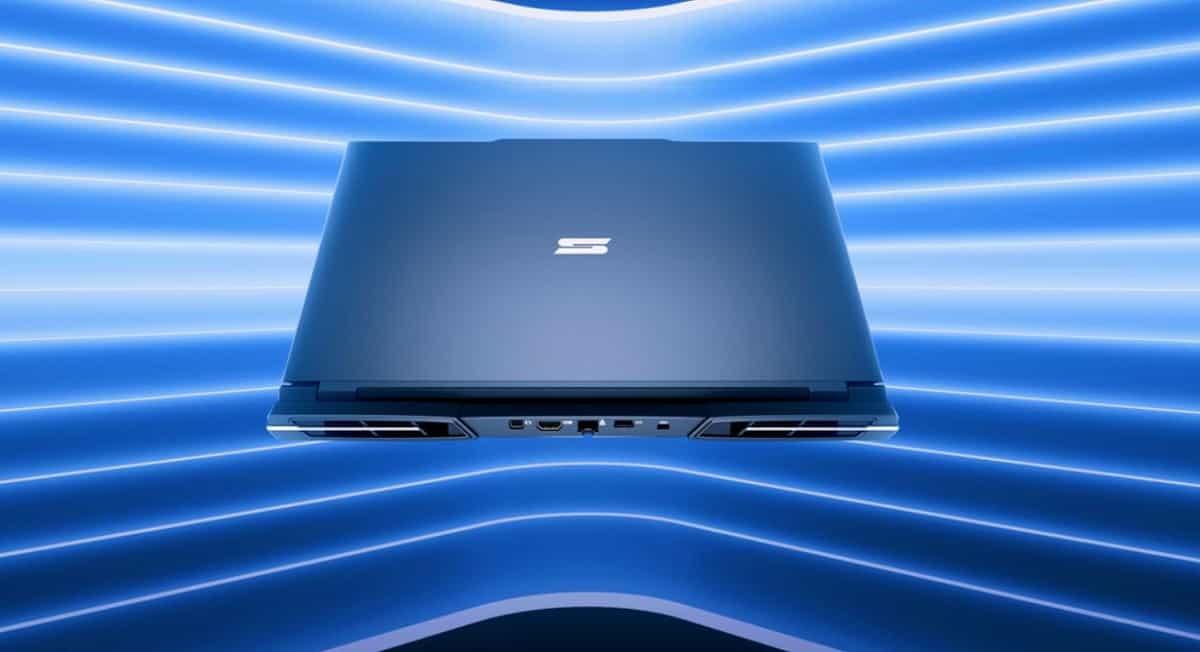 A possible MSI GT77 killer? All the price & spec details on the launch of this powerful workstation laptop
Updated: Mar 16, 2023 2:30 pm
The SCHENKER KEY 17 Pro release date, specs and price info has been revealed to us ahead of the launch of this powerful workstation, desktop replacement laptop, and it seems the company is making a big effort to focus on its suitability as a VR gaming laptop besides its obvious utility for intensive workflows.
With its large variety of ports supporting visual output, the SCHENKER KEY 17 Pro 'is compatible with all current virtual reality headsets – including the professional high-end HMDs Varjo VR-3 and XR-3, which require two DisplayPort connections'.
Additionally the laptop can support an additional three external monitors on top of its in-built display.
This could be one of the few laptops to take on the hugely powerful MSI GT77 Titan at its own game, though we'll have to wait for independent testing to see how the two measure up in reality.
READ NOW: Best gaming laptop 2023, RTX 4080 laptop guide & RTX 4090 laptop guide
SCHENKER KEY 17 Pro release date
The official line on the SCHENKER KEY 17 Pro release date is 'the end of March' 2023, which we assume means Friday 31st March, though it could potentially come out a couple of days earlier.
In any case you will be able to pre-order the laptop before then to ensure you get yours before stocks run out.
SCHENKER KEY 17 Pro price
The only place we're currently aware of where you can buy the SCHENKER KEY 17 Pro is via the Bestware store (Schenker's own storefront). Purchasing the device from here will also get you a a 36-month factory warranty, not something to be sniffed at given the amount of money you'll be paying for one of these beasts.
You an also get a pre order discount of €100 if you buy with Windows 11 installed before 28th March.
The SCHENKER KEY 17 Pro price points for the different SKUs are as follows (note these are the starting prices which get you 16GB of DDR5 5600 RAM, and a 500GB Samsung 980 SSD – upgrades to the memory or storage will cost extra):
See below for a better understanding of the different specification upgrade options.
SCHENKER KEY 17 Pro specs
Like most high-end gaming laptops in 2023 the Key 17 Pro has Advanced Optimus plus a manual MUX Switch and NVIDIA G-SYNC.
Usefully on both display options the native refresh rate can be brought down to 60Hz to save battery or when working with 60FPS/30FPS footage.
The laptop has three M.2 SSD slots (1x PCI Express 5.0, 2x PCI Express 4.0). In terms of memory it supports up to a whopping 64GB of DDR5 RAM. Based on the information we have it would seem 32GB configurations can support up to 5600MHz RAM with CL46 latencies, though if you want to go up to the full 64GB you'll be capped at 5200MHz CL42 based on current Intel limitations.
For those working on audio it usefully has separate audio jacks for 'headphones (compatible with combo plug headsets) and microphone (with S/PDIF support)'.
It has Wi-Fi 6E support and the chassis of the laptop is almost entirely made from aluminium.
CPU: Intel Core i9-13900HX
RAM: up to 32GB 5600MHz DDR5 / 64GB 5200MHz DDR5 RAM
Storage: 1x M.2 PCIe Gen 5 SSD slot, 2x M.2 PCIe Gen 4 SSD slots (up to 24TB)
Screen Size: 17.3″ 16:9
Display: 144Hz UHD 3840 x 2160 (400nits) / 240Hz 2,560 x 1,440 (300nits) both IPS displays with up to 99% DCI-P3
Ports: 2x Type-C (USB / DisplayPort / Thunderbolt 4), 2x Type-A USB 3.2 Gen2, 1x 2.5 Gb Ethernet, 1x SD Express Card Reader, 1x HDMI 2.1, 1x Mini-DisplayPort 1.4a, 1x audio output jack, 1x mic input jack
Weight: 3.4kg
Dimensions: 396 x 278 x 24.9mm
SCHENKER KEY 17 Pro release date : Final Word
We do hope that this SCHENKER KEY 17 Pro release date, specs and price guide has got you pumped for the launch of this powerful machine. Do be sure to also check out our myriad other gaming laptop guides in the top menu above this page.