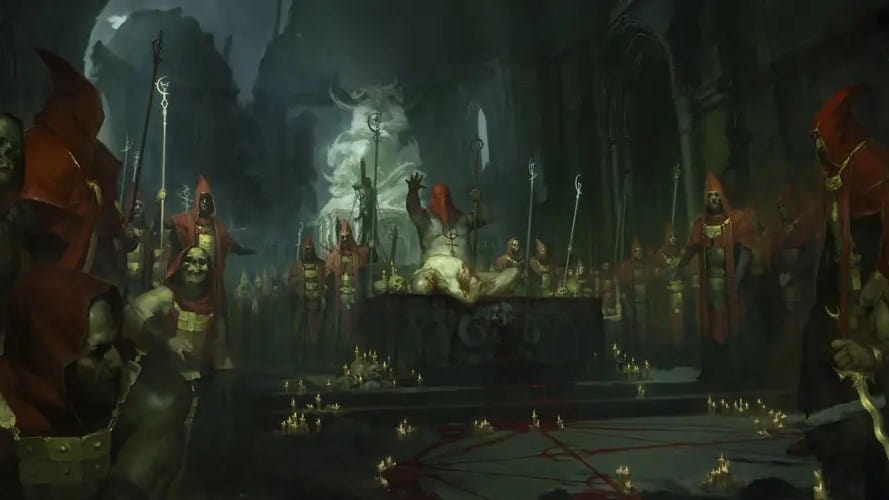 Updated: Mar 16, 2023 5:33 pm
The latest installment of Blizzard's hack-and-slash behemoth of a series is coming, and with it being one of the releases of the year, some players might be wondering if Diablo 4 is next-gen only. Or in other words, will it only be available on PC, PS5, and Xbox Series X|S?
Well, it's an easy answer to give you: no! It's been confirmed for a long time that Diablo 4 will be coming to all the major platforms of this and the last-generation: PC, PS5, PS4, Xbox Series X|S, and Xbox One. (Switch players, read on…)
Will Diablo 4 be next-gen only?
With Blizzard confirming the great news that Diablo 4 is not limited to the next-gen consoles, or rather current-gen – it has been more than two years now – an even greater number of players and fans will have access to the next installment in the series. So we can heartily confirm that not only is Diablo 4 on PS4 but Diablo 4 is on Xbox One too! (See what I did there?) Meaning last-gen players can enjoy the game too.
Despite it being almost under the wing of Microsoft itself – pending the Activision Blizzard acquisition, of course – lots of folks were asking 'is Diablo 4 would be next-gen only', following in the footsteps of the likes of Starfield and the next Elder Scrolls games. Both of these enormous-releases are already confirmed to be Xbox Series X|S only..
Is Diablo 4 on last-gen consoles?
Absolutely it is! If you're still rocking a PS4 or Xbox One as your main console and want to jump into the hack-and-slash epic later this year, then you're A-OK to do so.
Having said that, and basked in the positive news for Xbox One and PS4 owners, the Nintendo Switch remains a bit of an outlier at the moment. There is currently no news that Diablo 4 will be on Nintendo Switch. But we wouldn't lose hope totally on that. Diablo 3 did eventually come to Switch, a year or so after the console's launch, and a full six years after the game's initial launch
The other bad news on the Diablo 4 availability front is the answer to the question of is Diablo 4 on game pass… (Spoilers: it's not, but maybe it will be in the future…)
Is the Diablo 4 beta on PS4 and Xbox One?
It's good news here too for last-gen console users! If you've snagged a Diablo 4 pre-order on PS4 or Xbox One, then you are eligible for the Diablo 4 early access beta – which runs March 17-20, 2023. However, even if you didn't pre-order and you're still curious, you can wait until the open beta weekend the following weekend (March 24-27).